what is digital printing?
In the printing industry, digital printing is regarded as the most recent printing technology, involving complex computing that instructs the machine on how to create the image on paper. The digital printer analyzes the image and prints it directly onto the surface of your choice. Digital printing is the process of directly reproducing a digital image on paper or other materials. In the business world, digital printing service typically refers to the use of laser or bulk inkjet printers on paper of any size, A4 or A3.

Al Waraq presses' digital printing service is known for its speed, use of cutting-edge technology, and publication quality, allowing it to complete any printing request, no matter how large or small. Our digital printing technologies include dry ink and wet ink technologies, as well as digital finishing equipment. Digital printing is one of Al Waraq presses' services because it excels in production on demand due to its speed, efficiency, and low cost.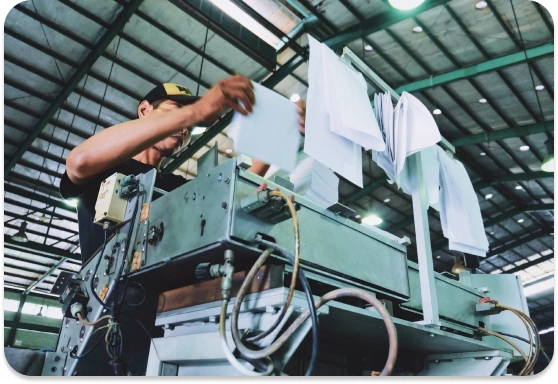 How Does Digital Printing Work?
Digital printing takes a different approach from other printing techniques. Digital printing relies on assembling ready-to-print images with a complex set of numbers and formulas. These images are then captured from the pixels, and the digital image is used to control ink deposition, ink, and exposure to copy the image you wish to print. Digital printers are mostly inkjet or inkjet printers. In digital printing, your image is printed by mapping tiny droplets of ink onto the surface of your chosen paper with toner - a fine powder made of plastic. Day after day, digital printing technology develops with the reduction of printer heads, which improves print quality and speeds, which makes digital printing a fast and cost-effective technology and places it among the printing technologies that will maintain its existence in the future.
What are the types of digital printing?
Ink and laser printers:
They are the most common and widely used types of digital printing. Inkjet printing uses a printer created to copy an image from a computer or digital device and reproduce it on paper or plastic. Laser printing is created to reproduce an image from a digital device using a laser. As it is being processed, the laser is moved back and forth by means of a table inside the printer.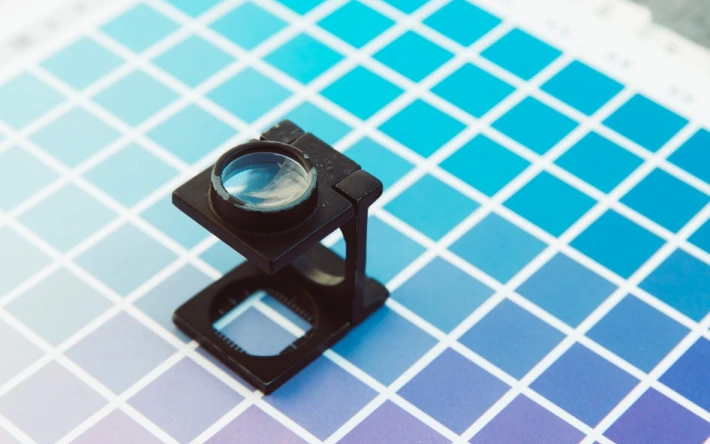 Solid ink printers:
Solid ink is often used for large-scale printing operations, such as graphic designers. Solid ink is a digital printing mechanism used in computer printers and multifunctional devices. The printer cartridges are filled with solid ink sticks and loaded into a solid ink printer.
2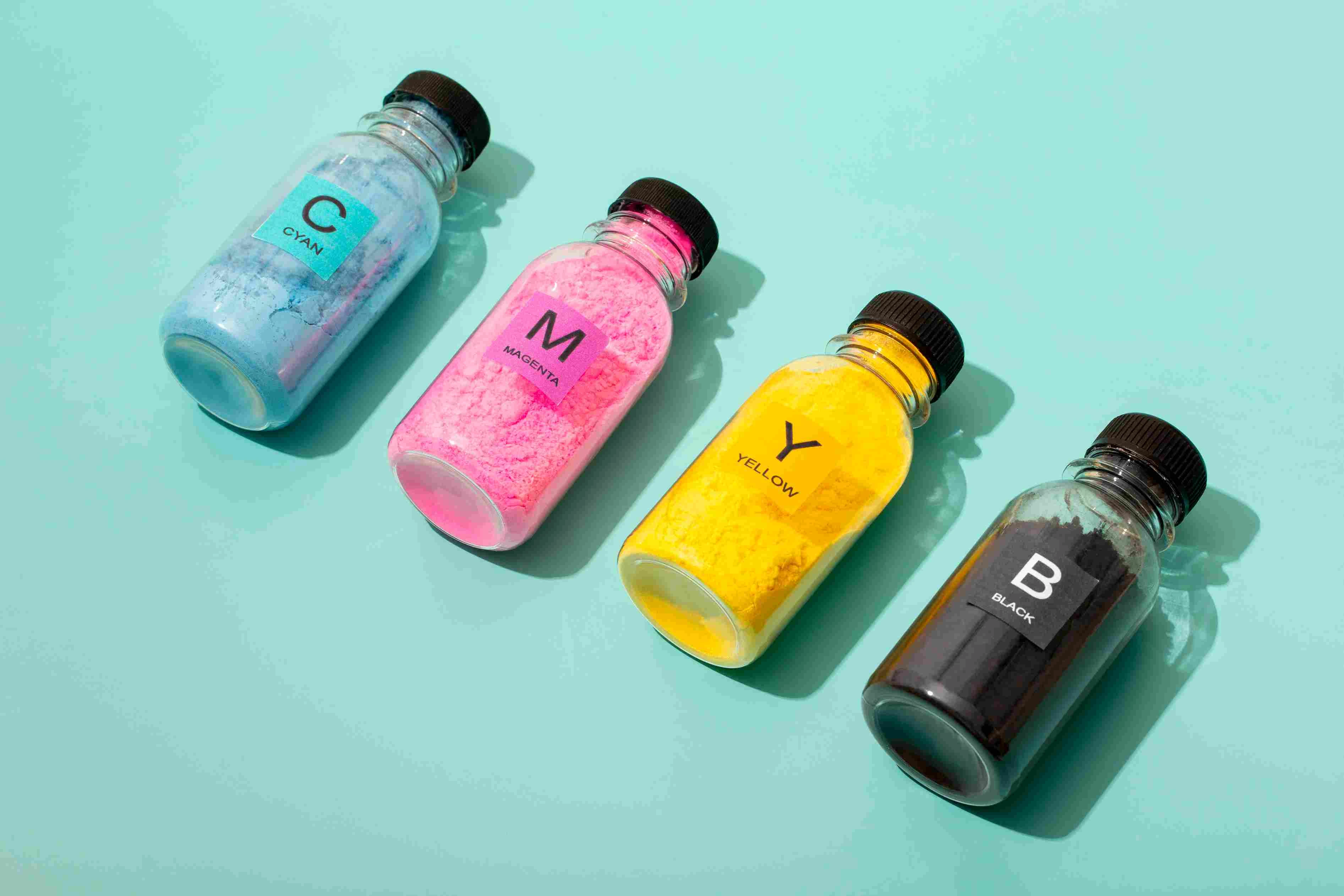 Digital printing:
It is ideal for large format orders such as brochures, brochures, flyers, posters, and business cards. This type of digital printing is the digital counterpart of the traditional press and is created to handle high volume orders immediately while offering high quality finishes but is a more expensive printing than inkjet printing.
3
Dye sublimation digital printing:
Dye Sublimation digital printing can be used in conjunction with heat transfers to print images on various fabrics for apparel, accessories, and merchandise. Dye-sublimation is a process that supports printing on fabric, plastic, and synthetic material. Which is based on transferring heat to apply an image on the predetermined substrate.
4