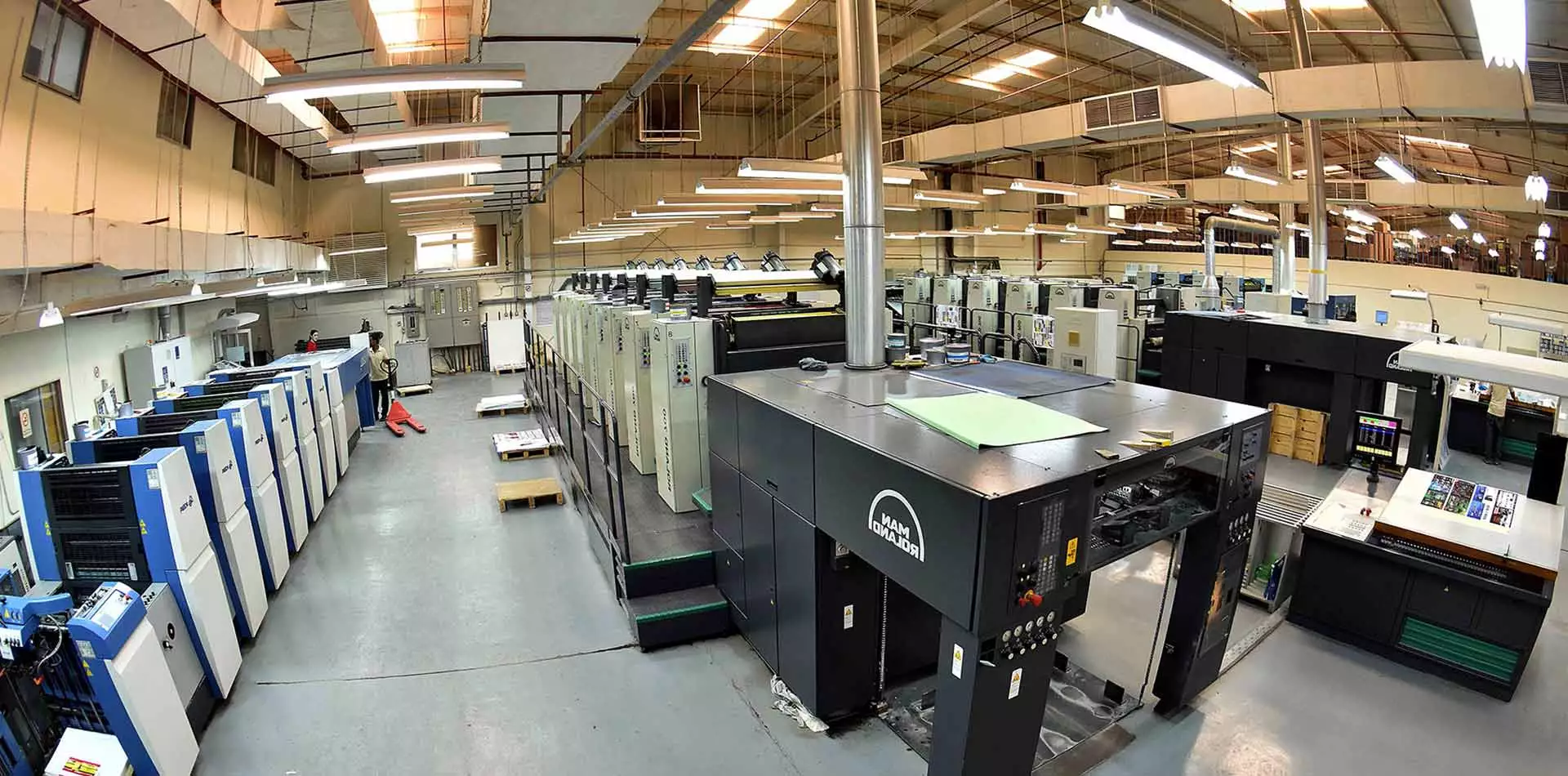 Difference between Digital and Offset Printing | What are the benefits of both?
While walking by marketplaces or shopping malls, some stores might grab your attention and captivate you with their creativity! Color selection, design coordination, and intensity level are all important factors that influence not only the quality of the design, but also the consumer's perception.
Now comes the next challenge, how shall these designs eventually look like in reality?
This is what Digital and Offset Printing are all about, and what we will go over in more details in this article...
Digital printing advantages and disadvantages
Faster accomplishment
Since it involves less labour-intensive methods of production, digital printing can be completed more quickly.
lower costs
The cost of a single print in digital printing is significantly lower than that of offset printing. This is true for small amounts of printing, such as 30 brochures or 200 business cards.
More room for data variability
This is, without a doubt, the most significant aspect of digital printing! For instance, when delivering a postal campaign to more than 400 different addresses via digital printing, people's data can be quickly modified without much effort and bother.
This is regarding benefits; what about the disadvantages?
The downsides of digital printing can be characterized as follows: speed sometimes comes at the expense of quality, as it is difficult to match colors exactly to how they appear in drawings, and it becomes expensive in big wholesale numbers.
Offset Printing Pros and Cons
Better Quality
If you want the greatest possible quality printing, offset printing is the way to go!
When it comes to colors, offset printing offers you a higher level of color matching between what you see in designs/charts and what you see in reality.
Lower costs for big quantity
Offset printing can surely save you money if you wish to print in large quantities and at high sizes. The cost of a single offset printing is less than that of digital printing.
This is in terms of pros; what about offset printing's cons?
In the case of large-volume printing, offset printing facilities of apparatus and equipment are deemed slightly more expensive than other printing methods, although being less expensive than its digital version. Furthermore, due to the greater reliance on human labor, offset printing operations take longer to finish than digital printing initiatives.
Finally, in offset printing, the margin of error is bigger. If you make a mistake in the instructions before you start printing, you may have to start over.
Are there any fundamental differences between Offset and Digital Printing?
The technological difference between the two approaches is in the printing process, namely in the transfer of printed forms from patterns to paper.
In order to inject ink onto paper, offset etched sheet metal is used, and the process often requires special equipments.
Offset printing, transfer, and installation are more time consuming and costly. In addition, the operation of offset printing machines necessitates the draining of some paper plates while preparing for the printing process (it can be considered as a warm-up process).
Digital printing, on the other hand, uses electrostatic drums, sometimes known as drums, to apply ink and full color to paper. These drums concentrate the ink before melting it using a heating unit and eventually print it on paper.
Thus, this was a glimpse about the differences between digital and offset printing; we hope you find it informative.
We would be happy to contact you for further information and enquiries regarding Al-Warraq Press's integrated printing services. Please fill out the form below so that our team can contact you as soon as possible.